Red risotto with shrimps
Cheer up your taste buds and prepare a delicious and super creamy red risotto with shrimps. Well, when in Croatia, especially in Istria and Dalmatia region, you can enjoy in a great variety of delicious traditional seafood dishes. Other than a tasty octopus salad, stuffed squid, grilled fish etc, there are several appetizing risotto dishes you should add to your must-taste list. Today we bring you the aforementioned tasty recipe that you can easily prepare at home in less than half an hour and bring the flavors of Croatia to your kitchen.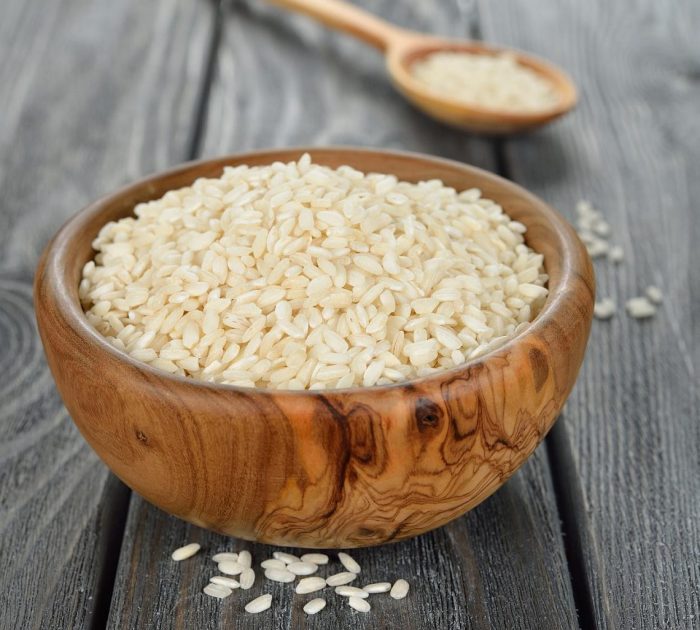 Ingredients:
320 g rice
400 g shrimp tails
1 onion
1 garlic clove
1,5 l fish or vegetable stock
40 g tomato paste
150 ml dry white wine
20 g butter
1 tbs chopped fresh parsley
Extra virgin olive oil
Salt and Pepper
Preparation:
Peel the shrimp shells, devein the tails with a tip of a knife and rinse them under the cold running water.
Heat the olive oil in a large skillet with high sides and add the finely chopped onion and garlic.
Fry shortly until golden brown, then add shrimp tails.
Cook for ca 2 minutes, tossing occasionally until shrimps turn opaque, then add the wine.
When wine evaporates, add the rice and cook, stirring constantly until it turns opaque.
Add the tomato paste and stir well.
Gradually add the stock and cook over medium heat, stirring occasionally.
Cook until rice is al dente.
Stir in chopped parsley and butter, season to taste with salt and pepper.
Serve immediately.
♣ Additional tips ♣
Short-grain rice has a high starch content and tends to absorb less liquid, resulting in a delicious, creamy risotto. We recommend you to use Arborio, Carnaroli or Vialone nano variety.
Vegetable stock must be cold and added gradually.
Stir the risotto frequently.
You can make this risotto more appetizing by adding calamari.