Black risotto
Black risotto (Crni rižot) or cuttlefish risotto is a type of seafood rice dish and one of the tastiest Croatian recipes. It is an absolute must-try when in Croatia, and you can find it in almost all restaurants from Rovinj to Dubrovnik. It is quite easy to prepare, so just follow these simple steps and prepare this tasty Croatian dish for your family and friends.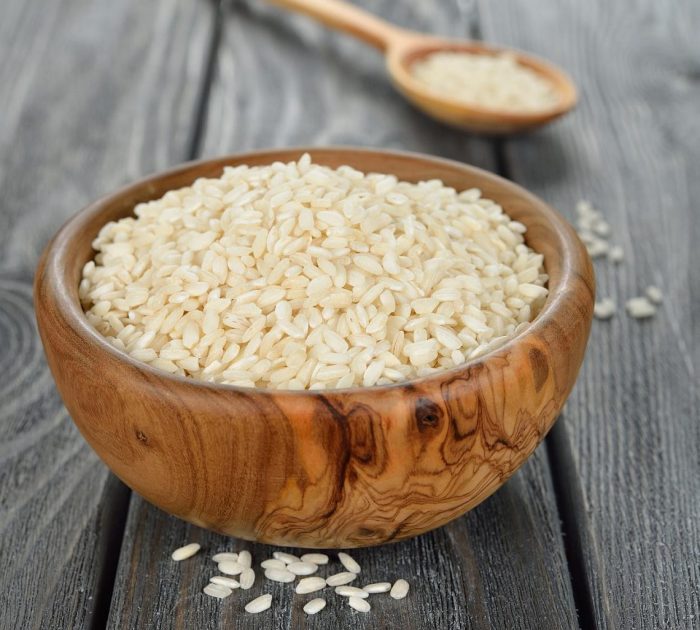 Ingredients
300 g rice
500 g squid or cuttlefish
250 g gamberetti (optional)
2 sacs of squid ink
2 garlic cloves
2 onions
2 dl red wine
700 ml fish stock
1 tbs chopped fresh parsley
Extra virgin olive oil
Salt and Pepper
Parmesan cheese
Preparation
Remove innards from squid by pulling tentacles from the body and carefully remove the ink sac. Place the sacs in a glass with some extra virgin olive oil.
Remove the skin, wings, backbone, and eyes. Wash and cut the squid into smaller pieces (1cm).
Heat the olive oil in a large skillet with high sides and add the finely chopped onion and garlic. Cook shortly until golden brown, then add the squid bits.
Cook for ca 2 minutes, tossing occasionally, then add the wine.
When wine evaporates, add the rice and cook, stirring constantly until it turns opaque.
Gradually add the stock and cook over medium heat, stirring occasionally.
After 5 minutes, add squid ink, stir well and proceed by adding the rest of fish stock.
When the rice is cooked, remove from the fire, add parsley and season with salt and pepper.
Serve with parmesan cheese.
♣ Additional tips ♣
Short-grain rice has a high starch content and tends to absorb less liquid, resulting in a delicious, creamy risotto. We recommend you to use Arborio, Carnaroli or Vialone nano variety.
Fish stock must be cold and added gradually.
Stir the risotto frequently.