Zlatni rat beach – one of the top 10 beaches in Europe
Recently America's first fashion magazine, Harper's Bazaar, placed Croatia's most famous beach Zlatni rat among the most beautiful beaches in the world. This time we can find it on the list of 10 best beaches in Europe made by the famous lifestyle travel magazine, Condé Nast Traveler. Zlatni rat is on the list together with other spectacular beaches like the Black San beach (Iceland), Navagio beach (Greece), Cala Macarella (Spain), Cala Goloritze (Italy), Praia de Albandeira (Portugal), Durdle Door beach (England), Cala Tonarella (Italy), Playa de Migjorn (Spain) and Île de Ré (France).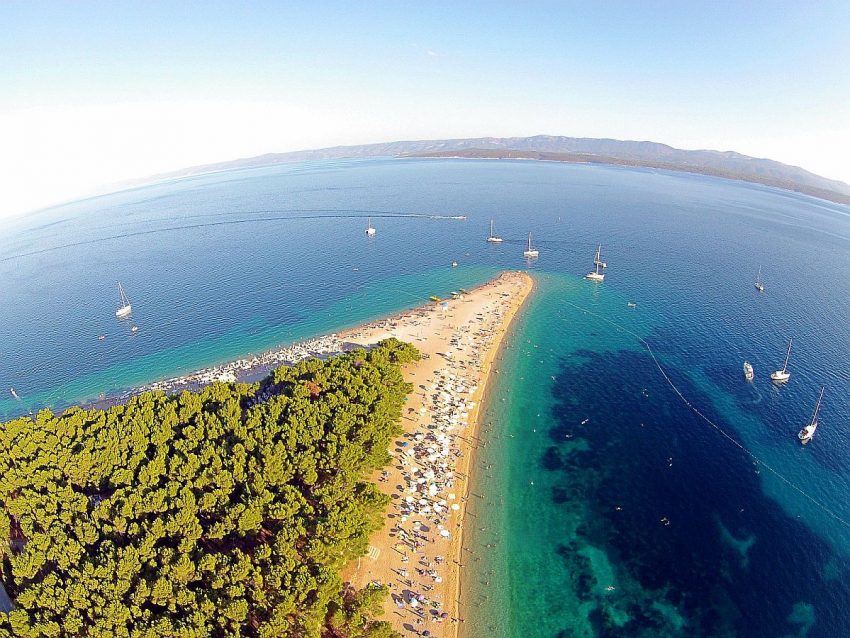 "Croatia has no shortage of beautiful beaches, but Zlatni Rat stands out for its striking and unusual shape (which actually changes depending on the current). Though it looks like a golden sand beach, its shoreline is made up of smooth, tiny pebbles and stretches out for half a mile on either side of the tip. It's not just a place to lounge: Zlatni Rat is also a popular spot for windsurfing, jet-skiing, and stand-up paddle boarding." writes cntraveler.
Zlatni rat beach is situated on the southern coast of the Island of Brac, less than 2 km from a beautiful town of Bol. There is a lovely promenade under the pine trees shade leading from the town to the beach, along which you can find many other small beaches, restaurants, bars and playgrounds for children. Zlatni rat's elegance and allure have made it the symbol of both the island and Croatia. This fascinating 500 meters long pebble beach has a unique shape, like a tongue that stretches into the sea. The curiosity about this beach is that it changes its shape and position, depending on the wind, tide and the current. The pine tree grove which borders the beach is home to the remnants of a Roman Villa Rustica, which included a swimming pool. Zlatni rat beach is protected by the government of Croatia as a geomorphological monument.