Bol – Island of Brac
Bol is a small town situated on the southern coast of the island of Brac, under the Vidova Gora mountain (778m), which is the highest top of the Adriatic islands. From Vidova Gora, you have an amazing view of Dalmatian islands, and sometimes even Italy is visible. It is the oldest town on the island, dating back to the 12th century. Its popularity is due to one of the most beautiful and breathtaking beaches on the Mediterranean – Zlatni Rat (Golden Horn), which is located 2 km from the centre of the town. This pebble stone beach has a unique shape, and it stretches more than 500 meters into the sea, whose cape is changing its position, turning from the west to the east depending on the sea current and the wind. There are 10 km of small pebble beaches along the island's coast, where you can enjoy the breathtaking nature and crystal clear sea. Bol is one of the leading destinations in Croatia and the winner of the title Absolute Champion of Croatian Tourism for 2009, 2010 and 2011. Still, the interesting fact is that Bol was a Champion of Adriatic Tourism back in 1965 and from that date has won this title 17 times.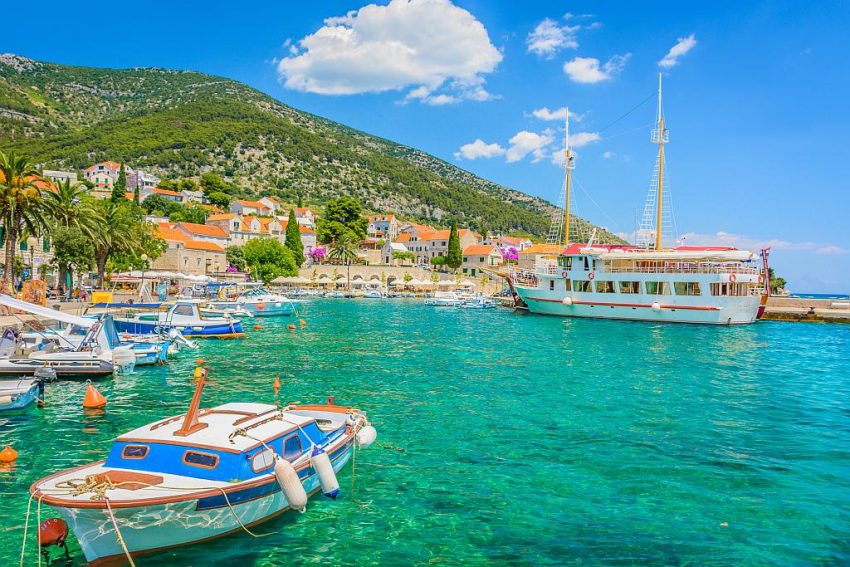 What to Visit
In Bol, there are many monuments and interesting places to visit. Dominican Monastery dates back to 1475 with its museum where you can see an impressive collection of ancient maritime archaeology, numismatic collection, Roman and Croatian sculptures and paintings, including the famous painting of Venetian painter Tintoretto from 1563. You can visit churches and chapels during your stay, including a small chapel of St. John and St. Theodore near the Zlatni rat beach dating back to the pre-Roman period. A unique attraction is a House within the House resulting from a land dispute dating back to the 16th century. You can also visit the main art gallery, Deskovic gallery, placed in an old baroque palace from the 17th century, where many exhibitions and events are organized. Don't forget to pay attention to the many stone sculptures dotted around the town and along the promenade to Zlatni Rat. Bol has a long wine-making tradition, so take a tour through the wine cellar in the centre of the town, where you can taste some of the most famous Croatian and local multi-award-winning wines.
Sport and Recreation
If you want to spend exciting active vacations, then Bol is the right place for you. Bol is a true paradise for all fans of water sports; it offers perfect conditions for windsurfing and kitesurfing. Each year, various events are organized, from IFCA Slalom World Championship to, Euro Cup and many more. Scuba diving is also very popular in Bol; there are many amazing dive sites to visit. For more info, see Big Blue Diving. There is an enormous Tennis centre with 27 tennis courts. You can take beginner or advanced tennis courses for adults, while your children can take tennis courses at Tennis Academy Mickey with a Walt Disney license. There are many other outdoor activities that you can practice, like cycling (on numerous off-road paths on the island), beach volleyball, quad tours, basketball, boccie, table tennis and much, much more. You can also take a tour with a small submarine or live a unique experience by participating in a fishing tour with a local fisherman.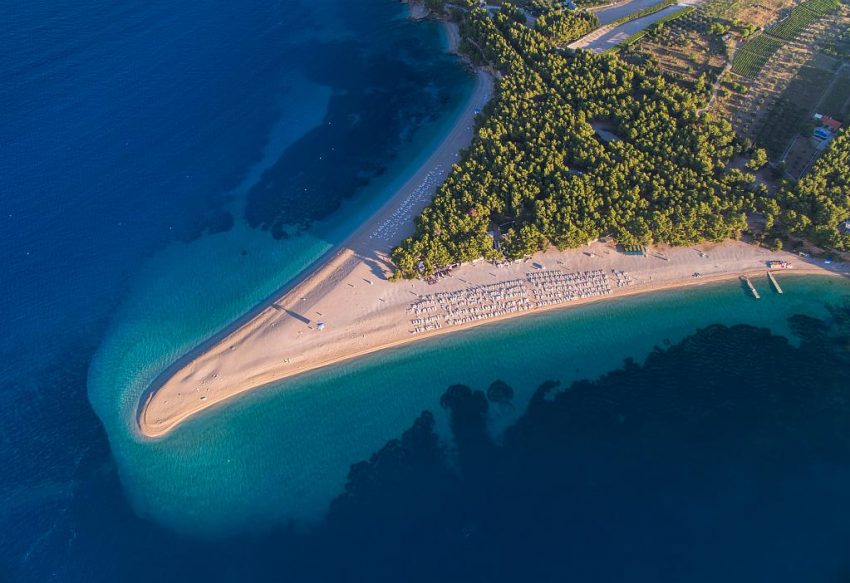 Food
In Bol, you can enjoy traditional Dalmatian cuisine, which makes part of Mediterranean cuisine. Traditional Dalmatian dishes are rich with herbs like rosemary, sage, oregano, thyme and basil. There is a large use of extra virgin olive oil and garlic. Brac, like many other Dalmatian islands, is famous for its olive oil, wine and herbs cultivation, and you can buy them in the town centre. The most famous dishes are prepared with lamb meat, fish and shells. Some of the traditional dishes we recommend you to try are: Dalmatian smoked ham, Olives and islands famous goat cheese as an appetizer, Black risotto, Dalmatian pašticada (stewed beef in wine with prunes and vegetables) or grilled fish with vegetables. Bol is also famous for its old winery and wine cellar and medal-winning wines like Stina Pošip and Stina Plavac. We also recommend you try Prošek, nectar sweet wine.
Nightlife
There are numerous bars, restaurants, and cocktail bars in the centre of the town. You can enjoy delicious Dalmatian specialities in numerous restaurants by the sea. During the summer, there are also many cultural events organized, like classical concerts in the Dominican monastery, jazz and Dalmatian klapa concerts, exhibitions, and Bol Summer Night – once a week event in the centre of town with a rich gastronomic offer and music program. Another interesting event held in September is International Bol Summer Carnival.
Nearby Destinations
There are many excursions organized from the town of Bol so that you can visit some amazing places nearby, like the ethnological site Blaca Desert, a monastery built under a steep cliff back in the 16th century. The monastery consists of a few interconnected houses, a chapel, a small school and a commercial building. In the library, more than 11,000 titles were printed in the monastery from 1895. Dragon Cave is an amazing monument where the monks lived 600 years ago and left some apocalyptic reliefs in the stone. It is 20 meters long with high walls that divide the cave into four halls. There are many daily excursions you can take to nearby islands like Hvar, Korcula, Vis (Blue Cave) or the historical city of Split…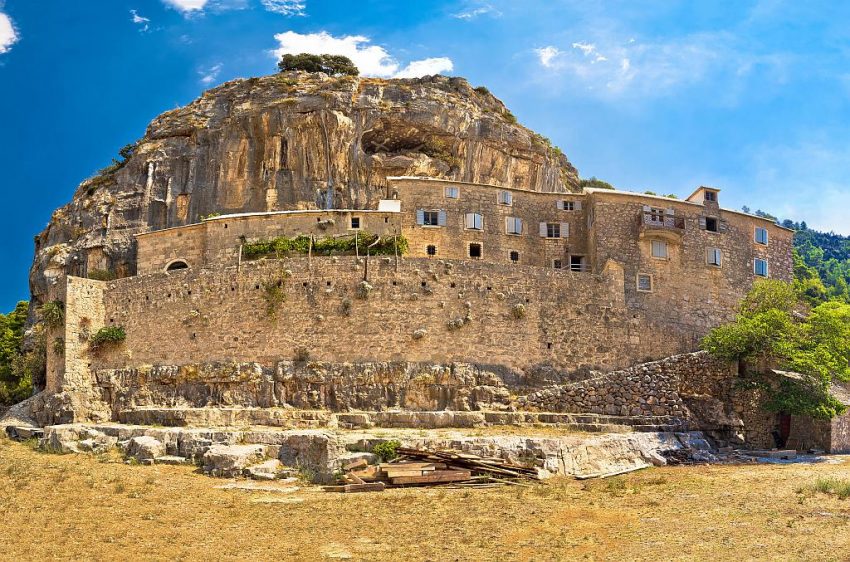 Bol Souvenirs
If you want to take a part of this amazing island with you, then a perfect souvenir is one made of Brac stone (white limestone clocks, mortar and pestles, flowers, candlestick holders etc.). A bottle of a gold medal-winning Wine, Stina Plavac, is also a great gift for friends and family. Dalmatia and the island of Brac are also famous for their high-quality extra virgin olive oil. There are boutiques and shops where you can find numerous homemade high-quality eco-products like previously nominated extra virgin olive oil, sweet figs, wine, canned olives and much more.