Zagreb, the capital of Croatia
Being for a long time in the shade of more attractive coastal cities, during the last two years Zagreb became one of the most popular touristic destinations in Croatia. That quite a sudden shift happened mostly thanks to its Christmas Market that was recognized as the best in Europe for two years in a row which surely helped to spread the voice about this interesting and amazing city that offers a lot to anyone who decides do dive into its magic!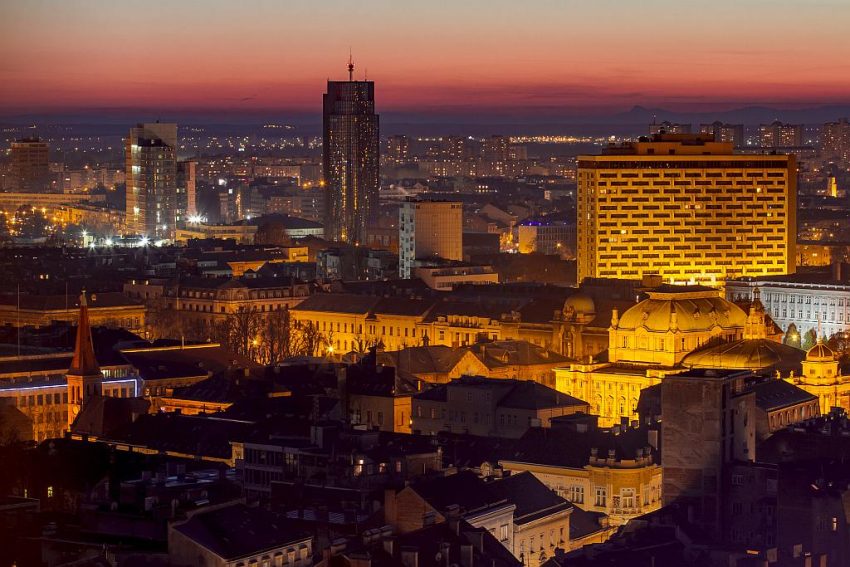 What to visit
The ban Jelačić Square – Once in Zagreb, you can't avoid its main square from where you can easily start exploring the long list of city's highlights, museums, fancy bars and numerous restaurants. Most of them are at the walking distance from the Square and, if you wish to leave the center and explore the outskirts of the city, you can take most of the trams from this place.
Cathedral – Whether religious or not, I warmly recommend you to visit the Cathedral, which is not only the tallest buildings in Croatia but also the most monumental sacral building in Gothic style southeast of the Alps. Situated just a few minutes walk from the main square, the Cathedral will surely leave you breathless both from the outside as from the inside.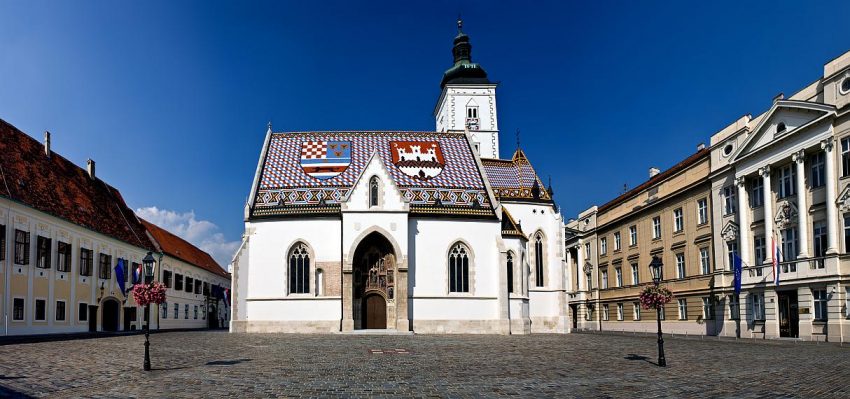 Upper Town
Upper town used to be the town for itself from which slowly emerged Zagreb as we know it today. There are many stories and legends connected to that part of the town, some of them true, some probably not. It has also its dark side: the story says that in the 18th century it used to be a meeting point for witches and most of them were ordered to be killed by the Church in Holy Office. List of witches' names is exposed in the Zagreb City Museum. Inspired by this story, Marija Juric Zagorka wrote her famous sequence of novels under the title "Gricka vjestica".
The central point of Upper town is St Mark Square with its Church adored by tourists because of its multicolored tile roof. It is also the site of Croatian Parliament and many years ago it used to be the Ban's palace.
Lose yourself in its narrow streets and try to sense the old town's atmosphere. And when you're done, don't forget to take a picture with the sculpture of one of the Croatian most famous poets – Antun Gustav Matos!
Museum of broken relationships
If you decide to spend some time wandering the Upper Town and would like to visit a museum or two, there's one that will definitely blow your mind. It is an ever-growing museum dedicated to relationships that ended, stories about love, break-ups, betrayals and all the stuff that goes along with it. People send various objects, letters, pieces of clothing etc. with a little story that stands behind it and that way share a part of their personal struggles and moments of happiness with the world.
plus tip: Take a look at the Museum Shop as well, they offer some really unique and cool stuff that can be used as an original gift or souvenir from your trip to Zagreb!
Botanical Garden
When you feel like needing a break from the bustling and crowded city streets, but at the same time don't feel like going too far out of the city – the Botanical Garden jumps in! Situated in the center of Zagreb (near the main railway station) it offers the opportunity to escape into little green paradise, learn something more about typical plants of the region, sit on a bench with a good read or simply walk around and chill down. The entrance is free and the Garden is closed during the winter months.
Maksimir
If Botanical Garden doesn't satisfy your cravings for nature, you should probably visit Maksimir park. It is a little bit out of the center, but easily approachable by tram. The park is full of lakes, beautiful green surfaces ideal for picnics, there's also a bar at the entrance and the ZOO for those interested in animals.
Sport and Recreation
Zagreb offers many sights where you can enjoy long walks, jogging, cycling or alpinism. The most popular is probably Sljeme, where you can also go skiing in the winter months. Other than that, there are already mentioned Maksimir, the lake Jarun, and Bundek.
Souvenirs
Want to buy something cute to your loved ones that will remind them of your trip to Zagreb? There are a few typical souvenirs that represent this part of the country. Many people don't know the fact that the necktie is the most famous Croatian invention and you can find them in all shapes and colors, for both men and women. Another idea may be Licitar Hearts, a lovely handmade decoration that can be found both made in plastic and gingerbread (these are obviously edible). Touching the food subject, a little treat is always a good choice fo a gift – try Croatian chocolates Bajadera, local extra virgin olive oil or a bottle of good wine.
Food
If you are one of those who likes to surprise their taste buds while traveling, here are some typical dishes you may want to try in Zagreb: Štrukli (dough filled with cottage cheese and sour cream), Čušpajz (meat and vegetable stew) and Knedli (sweet potato dumplings).
Nearby destinations
Trakoscan Castle
Cultural heritage and protected as a history entity, Trakoscan Castle is the most visited and popular castle in Croatia. It is located 80km from Zagreb and there are many organized tours and day-trips that can take you there.
Samobor
Located 25km from Zagreb, this city is famous for its gastronomy, medieval atmosphere and natural surroundings. It offers many interesting organized sightseeing tours and delicious food at every corner.