Sakarun Beach, Dugi Otok
Dugi Otok (Long Island) is the seventh largest island in the Adriatic Sea, located in Dalmatia region, west of Zadar. The name of the island derives from its shape as it is almost 50 km long and between 1 and 5 km wide. The island is sparsely inhabited, as there are only around 1500 inhabitants living in 12 villages. All the villages are clustered on the coast of the island facing the mainland and the part of the coast facing the open sea is uninhabited. The island is characterized by a dramatic landscape of great contrast, with steep slopes, thick pine forests, numerous sandy beaches, hidden bays, and coves. It is a perfect place for those in search of tranquility and relaxing holidays, swimming in the stunningly turquoise sea, enjoying sea, sun, and summer.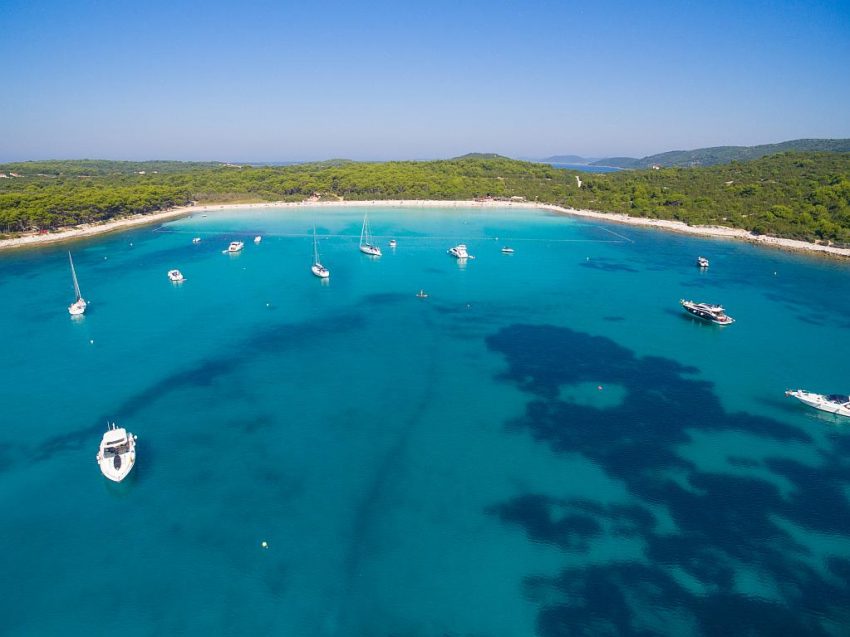 The most beautiful and popular beach of the island is Sakarun beach, located on the northwest side of the island, facing the open sea. It is best known for its white sand that is not very common in Croatia, where the beaches are usually completely pebbly. But to be exact, the beach itself has small smooth pebbles and sand on one side and bigger pebbles on the other, but the sea floor is completely sandy and it is white sand on the sea floor that lends the water that spectacular light turquoise blue. Sakarun beach is located in a bay, facing south and it is around 800 meters long. This beach is one of the most beautiful beaches in Croatia, but also one of the best-kept secrets.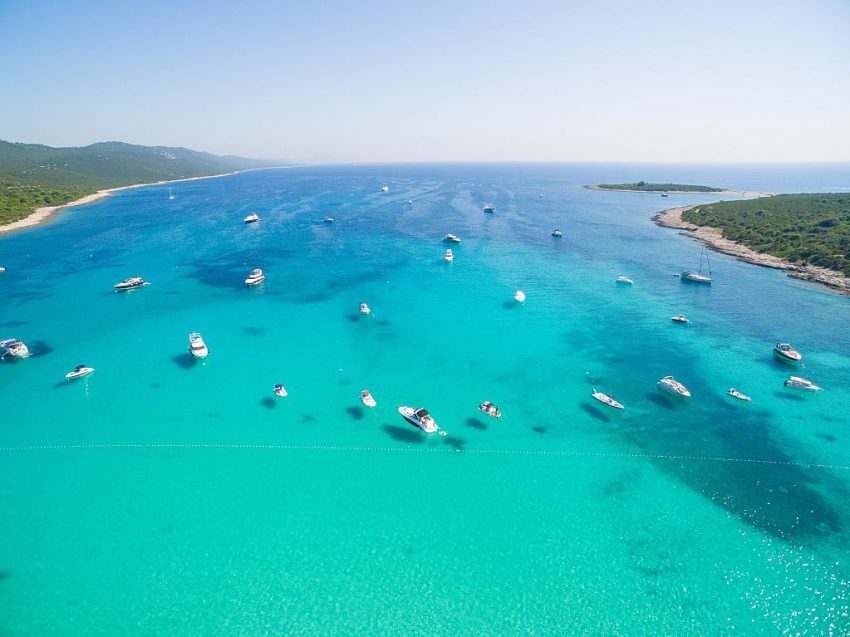 The water is calm and shallow, so that makes it a perfect place for families with children. Ropes divide the safe swimming area from the zone where sailing boats usually put down their anchor. On the beach, there are two facilities that offer food and drink, but besides that the entire western coast of the island is not settled, giving you the experience of pristine coastline unspoiled by man. The beach can be reached by car if you are coming from the other side of the island and there is a car park located just behind the beach, well hidden by pine woods. Soline is the nearest settlement and from there the beach can be easily reached by mountain bike and from Božava village there is a small tourist train that runs every two hours.